Activities
While it goes without saying that the primary pursuits in Welgevonden are game drives and other safari offerings, there is so much more that this special reserve has to offer, from including stargazing, a Bushman Painting Experience and horseback trails and safaris. All of this helps set Welgevonden apart from other private reserves.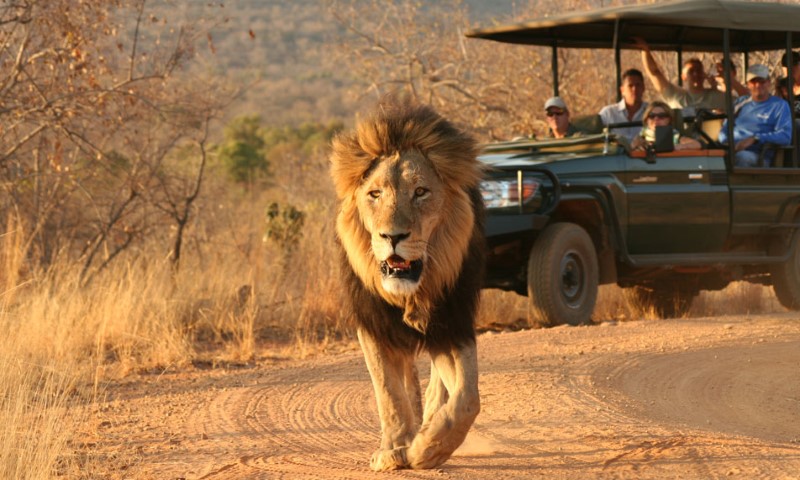 Game Drives
Beautiful and diverse landscapes, a plethora of never hunted wildlife, restricted numbers of visitors and no self-drive vehicles: all of this makes for a special game drive experience at Welgevonden, whatever options you choose.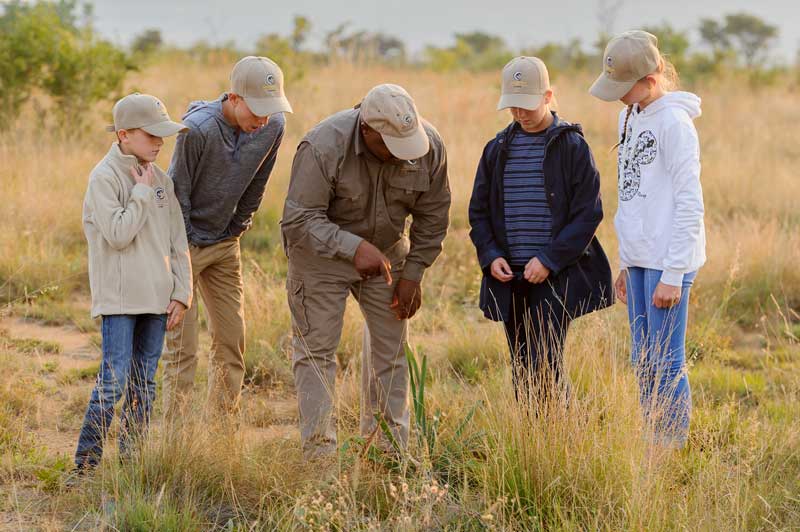 Guided Walking Safaris
When it comes to a more peaceful, intimate and organic approach to safari, you won't find much better anywhere in South Africa than an early morning bush walk in Welgevonden. Head out with one of the experienced guides and get up close and personal with the reserve's incredible array of flora and fauna.
Stargazing
Two of the Welgevonden's current conservation staff have completed Astronomy Africa's "Sky Ranger" course and were provided with a state of the art 8 inch telescope with which they now offer stargazing activities to guests at Welgevonden's lodges.
The telescope can be transported to you at your respective lodge and one of the qualified staff will help provide an amazing insight and perspective into the spectacular South African night sky that stretches over the reserve.
Bushman Painting Experience
The San Bushman were the indiginous inhabitants of Southern Africa and first came to Welgevonden and The Waterberg region about 2,000 years ago.
Two incredible and well-preserved rock paintings in Welgevonden pay tribute to the legacy of the San, and guided tours to see the paintings can be booked at the Main gate Office or you can contact local conservation officer Jarine Lorist. The lodge you have booked with will supply a qualified and armed escort for these trips to accompany Janine.
During the tour you will be informed about San culture; about the animals they held sacred and the visions that they saw when they entered into trance and experienced the spiritual world through their traditional dances. San rock paintings were a way for those that had been in trance to show others in the group what they had witnessed.
This is a unique cultural experience not to missed.
Horseback Trails
Savannah Horse Trails and Horizon Horseback Safaris offer a range of horseback trails and safaris in The Waterberg region, all within easy driving distance of Welgevonden. However, horseback safaris are not conducted within the Welgevonden Game Reserve itself; due to the predatory wildlife that roam the reserve. The neighboring Kololo Game Reserve is home to several picturesque trails that meander through some of the country's most breath-taking scenery, a place where the safe wildlife roam free to be admired.
Whatever trail you choose, you are sure to find an incredible array of wildlife and beautiful landscapes and traverse substantial distances of savanna plains, river valleys and rocky escarpments with relative ease, while maintaining an intimate proximity to your surroundings and without the sound of a 4×4 engine interrupting the peace and quiet.
The safaris offerings are aimed at relatively experienced riders and will take you through exhilarating rides at different paces with happy, healthy and well-trained horses; some of the other trails are available for riders of any level or ability, including absolute beginners.
If you are interested in a horseback experience please inform us in your enquiry and we will liaise with your chosen lodge to facilitate your request.
Please note: Not all the lodges in Welgevonden Game Reserve offer the above as in-house services. Please specify if you would like to partake in any activities and we will liaise with your lodge and the respective service providers to facilitate your request.